Learn more about our work in Romania
Our Story
Established in 1990, in response to the media coverage of conditions in Romania following the Revolution, Humanity at Heart started by sending out lorry loads of aid to the orphanages. Subsequently our focus has changed to long term community based projects.
We are a Sussex-based independent charity, working alongside our partners in Romania to combat child poverty, help vulnerable and poor communities, improve the lives of elderly people living in poverty, and help those with special needs live full and happy lives. By focusing on small, grass-roots projects we aim to help those people who are hidden or discriminated against in society, or
overlooked by governments or larger charities.
We raise most of our income from our charity shop in Hassocks, Sussex, and all of the profit goes tofunding our projects.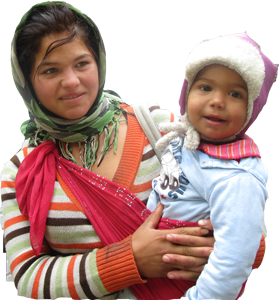 Our home in Hassocks, West Sussex
Our Charity Shop
Opened in 1992, our charity shop provides the main source of income for the charity. We sell a
great range of reasonably priced clothing and bric-a-brac. What sets us apart from our rivals is our dedicated book room which sells a diverse selection of fiction, non-fiction, children's book and antiquarian books.
We always welcome donations of good quality clothes, bric-a-brac and books. Our window displays are always fantastic, and are the work of one of our very talented volunteers.
In 2018 we won "Best Dressed Window" in Hassocks! We couldn't run the shop without the dedication and commitment of our volunteers. We have many long–serving volunteers, one having been with the charity for over 20 years. They really take pride in the shop, and are an integral part of the charity.
Each summer we take the volunteers out for a trip to a local garden for afternoon tea, which is a great opportunity to thank them for their valued contribution to the success of the charity.
If you are interested in joining our happy voluntary team, please use the "Contact Us" section of this
website, pop into the shop and have a chat with Ann or email us at [email protected]