Louise, a Trustee, and I have just returned from Romania, where I visited 3 of our projects—Speranta Colonie and Providenta Divina in Petrosani, and the Secret Garden run by Vis de Copil in Arad. It is always great to visit the projects and see first hand the wonderful work being done by our partners in Romania. I am always struck by how far our small amount of funding goes. In a world where there is so much need (particularly now with various wars and the refugee crisis foremost in our minds), it can feel like an impossible task to address those needs. This is why Humanity at Heart support small grass-roots projects, where every penny is used to help those people who are most disadvantaged and who cannot get help elsewhere.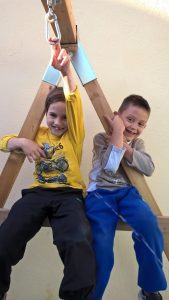 Ionut and Mati, enjoying the play area at the Secret Garden. We gave funds for all the new playground equipment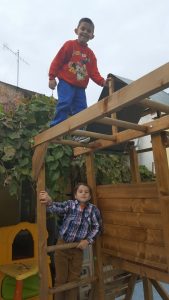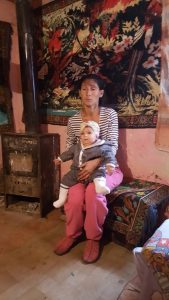 Telca, and the youngest of her 6 children. She lives in a one room hut made of mud and scraps.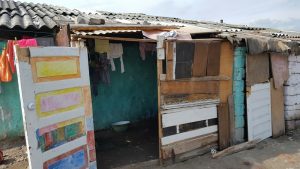 Telca's house in Marului, a shanty town on the outskirts of Arad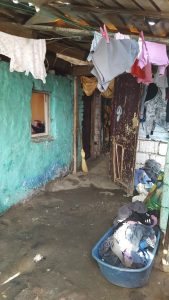 this water pump is a life saver
Hannah, with the kids at Speranta Colonie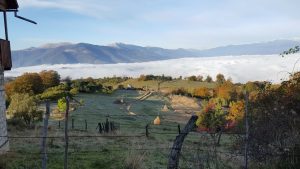 The beautiful Parang Mountains, above Petrosani
Louise, one of our Trustees, with Adina, the Manager of Speranta Colonie